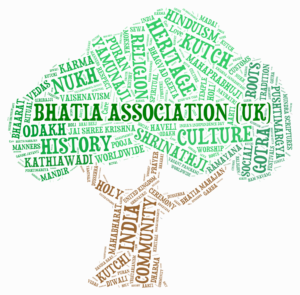 Holi - Festival of Colours
Like many Hindu festivals, Holi signifies the victory of good over evil.
Lord Vishnu in Narsimha avatar (Half Human half Lion) rescued his devotee – a child named Prahlad from being killed by his aunt Holika, and punished Prahlad's evil father Hiranyakashipu by killing him. Hindus across the globe celebrate this festival at night by praying to Bonfire.
Holi is also the time when you throw colours on loved ones, play music and enjoy a feast with family and friends to express love and affection.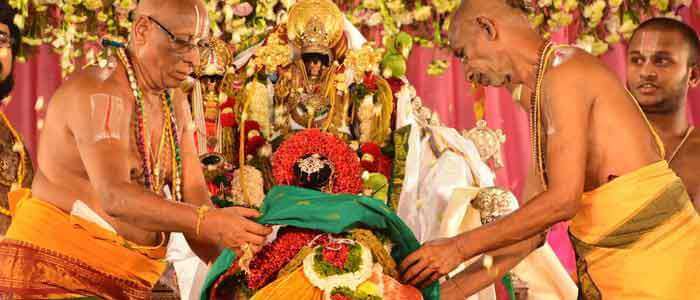 Ram-Navami – Lord Rama's Birth Anniversary
Ram-Navami Is a Hindu festival celebrating the Birth of Lord Rama (Avatar of Lord Vishnu) to King Dashrata and Queen Kaushalya in Ayodhya.
The celebration of Ram Navami is marked by observing a whole day fast and praying. It is believed that if a devotee sincerely observes the fast on Ram-Navami then he or she is blessed with good health and prosperity.
Raksha Bandhan (Rakhi) – Siblings Day (Brothers Day)
Raksha Bandhan is a Hindu festival that celebrates the bond between Brothers and Sisters.
It is the day when all the sisters tie a sacred thread, called Rakhdi/ Rakhi, on their brother's right hand wrist and pray for their wellbeing. In return, the brother touches the sister's feet asking for their blessings and vows to protect them throughout their lives.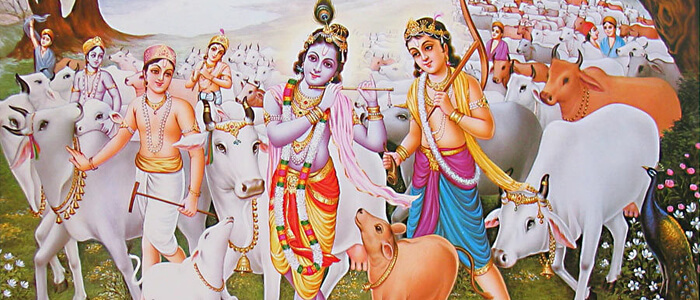 Janmashtmi and Nand Utsav
Janmasthmi – Is a Hindu festival celebrating the Birth of Lord Krishna (Avatar of Lord Vishnu) in Mathura to Father Vasudeva and Mother Devaki while they were in Prison.
The celebration of Krishna Janmashtmi is marked by fasting and praying. It is believed that fasting helps devotees of Lord Krishna to get rid of helplessness.
Nand Utsav – Is the celebration of Lord Krishna in arrival in Gokul. Lord Krishna was brought to Gokul overnight by his father Vasudeva in order to keep him secured from his evil uncle Kansa. Gokul is also the place where Lord Krishna grew up in care of second set of parents – Father Nand and Mother Yashoda.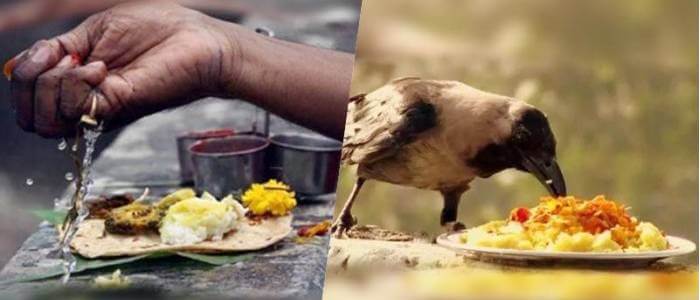 Shraadh (Shraddha) – Ritual to commemorate your Ancestors
Is a ritual accomplished to satiate one's ancestors, especially deceased parents.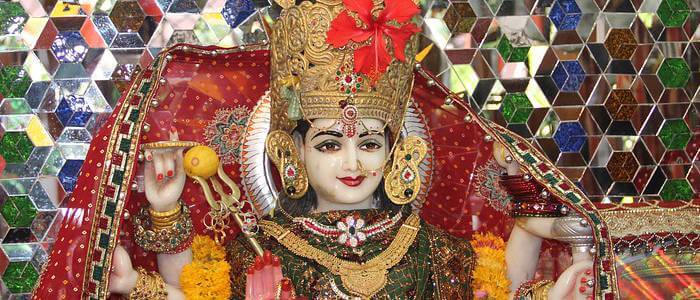 Navaratri (Navratri) – Festival of Nine Nights
Navratri is the festival of Nine Nights dedicated to nine forms of Goddess Durga (the deity of Power):
Shailaputri, Brahmacharini, Chandraghanta, Kusumanda, Skandamata, Katyayani, Kaalratri
Maha Gauri and Siddhidatri
The festival symbolises victory of good over evil. Hindu communities celebrate this festival by gathering and praying to Goddess Durga by performing Aarti and traditional folk dancing known as Garba, Dandia and Ramjanyu.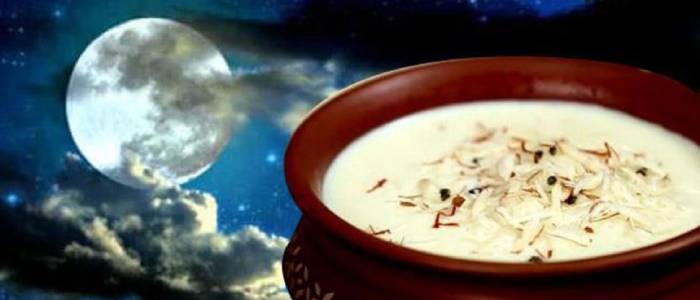 Sharad Purnima
Generally celebrated few days after Navratri on a full moon night. It marks the end of Monsoon and beginning of harvest festival.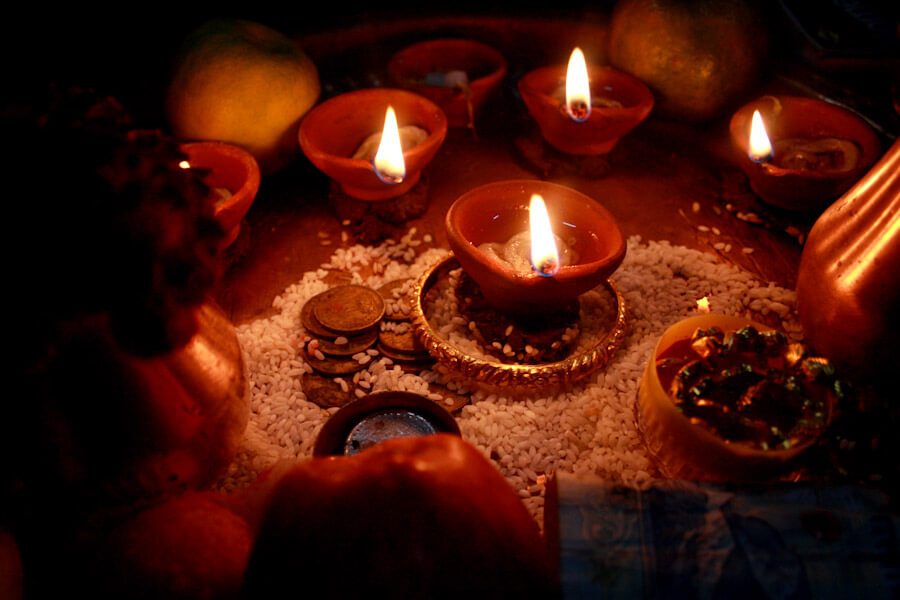 Diwali – Festival of Lights
A Hindu festival that is celebrated every autumn and it is famously known as 'Festival of Lights'.
Diwali is celebrated to mark the victory of good over evil and the return of Lord Rama (Lord Vishnu's Avatar) and his wife Sita to their kingdom from exile after defeating evil King Ravana.
Hindus across the globe celebrate this event by lighting fireworks, decorating their house with divas (candles), exchanging gifts and enjoying feasts with family and relatives.
The five day celebration consists of the following (based on Lunar calendar):
1) Dhan Teras – Day of Fortune
An auspicious day to buy jewellery (gold and silver).
2) Kali Chaudas (Naraka Chaturdasi) – Day of Knowledge
On this day Lord Krishna defeated demon Narakasura and rescued 16,000 princesses who were held captive.
3) Diwali – Festival of Lights
The day when Lord Rama returned to his Kingdom victorious. It is also the day when many worship Goddess Laxmi for good Health, Wealth and prosperity.
4) Navo Varas – Hindu/Gujarati New Year
This is the day when Hindu temples hold Annakut and Govardhan Puja. It is also the beginning of New Year based on Hindu Lunar calendar.
5) Bhai Beej (Bhai Duj) – Siblings Day (Sister's Day)
The day when brothers promise to protect their sisters and offer gifts.